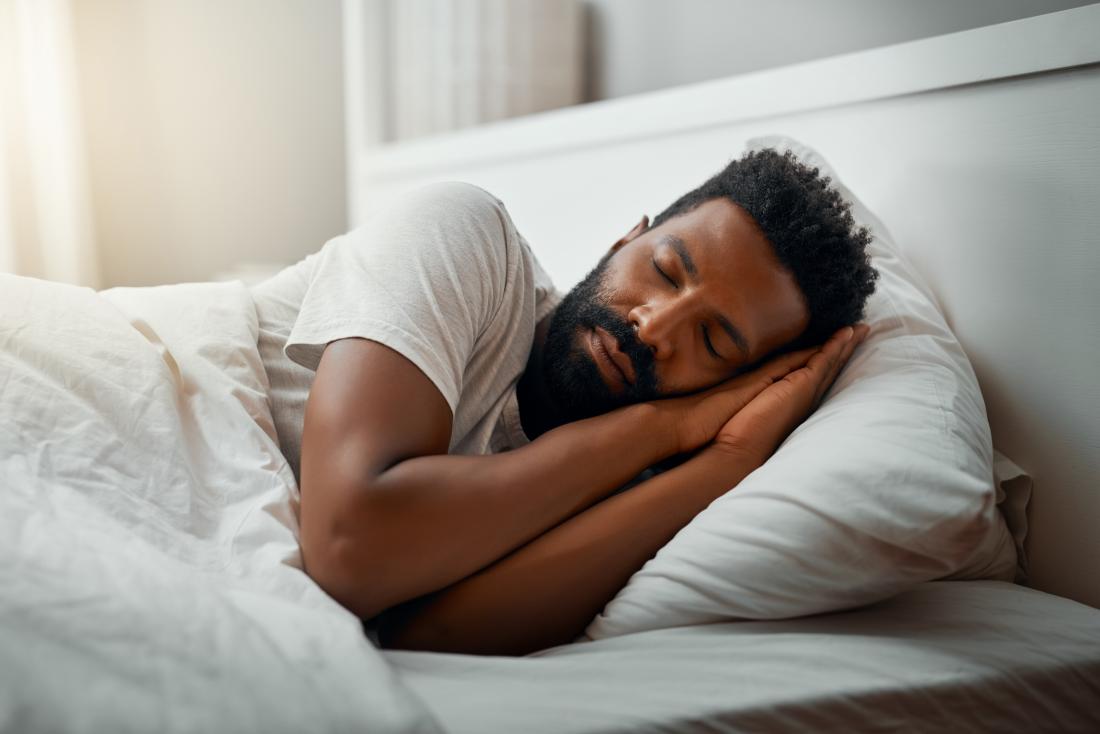 Image from medicalnewstoday.com
Many believe they can function at peak performance with only 5 hours of sleep. While there might be a range of optimal sleep, few of us can be at our best with that little sleep. Sleeping allows the body to recover and perform restorative activities. While we sleep, our body produces signaling molecules such as cytokines that may impact immune system functions; cell and tissue repair take place; and heart rate decreases, allowing our heart to rest. 
These are the guidelines for the healthiest sleep duration from the National Sleep Foundation:
Newborn to 3 months: 14-17 hours

4 to 11 months: 12-16 hours

1 to 2 years: 11-14 hours

3 to 5 years: 10-13 hours

6 to 13 years: 9-12 hours

14 to 17 years: 8-10 hours

18 to 25 years: 7-9 hours

26 to 64 years: 7-9 hours

65 years or more: 7-8 hours
A study conducted by the American Academy of Sleep Medicine (AASM) found evidence that children achieving these sleep goals have better attention, behavior, learning, and memory. Younger people need more sleep, particularly when the brain is still developing, as sleep plays a role in vocabulary acquisition and emotional control. 
Fewer than 6 or 7 hours of sleep a night may be associated with fatigue, drowsiness, mood changes, forgetfulness, cardiovascular disease, diabetes, and depression. For example, a study conducted by the AASM found that sleeping less than recommended may be associated with greater suicidal thoughts in teenagers. A Stanford study found that 10 hours of sleep were associated with better mental and physical performance in high-performance athletes.
Studies show that sleep quality also matters. If your sleep is frequently interrupted, you may still feel groggy even after meeting the sleep time requirements for your specific age group. For better rest, try prioritizing sleep. Some tips are to remove distractions like electronic devices, adjust room temperature, and avoid caffeine intake before bedtime.
Sweet dreams!
https://www.sleepfoundation.org/how-sleep-works/how-much-sleep-do-we-really-need
https://www.sleepfoundation.org/sleep-deprivation
https://www.sleepfoundation.org/physical-activity/athletic-performance-and-sleep
https://www.sleepfoundation.org/how-sleep-works/what-happens-when-you-sleep
https://www.sleepfoundation.org/children-and-sleep
https://www.mayoclinic.org/healthy-lifestyle/adult-health/expert-answers/how-many-hours-of-sleep-are-enough/faq-20057898
https://www.ncbi.nlm.nih.gov/pmc/articles/PMC4877308/