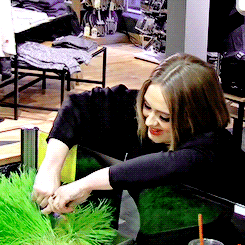 Wheatgrass
Wheatgrass is abundant in many important vitamins and minerals including vitamins A, E, C K, and B6, calcium, selenium, magnesium, and iron. Because wheatgrass takes a long time for our bodies to digest, it is usually dried made into tablets or put into capsules.¹
Wheatgrass contains chlorophyll which has antioxidant functioning due to the vitamin C it contains, meaning it can neutralize free radicals that cause the inflammation that leads to disease.² Supplementation with wheatgrass reduces oxidative stress due to its glutathione content. Glutathione is another antioxidant that prevents oxidative damage to your body's cells.³
Another exciting benefit of wheatgrass is the possibility to lower blood cholesterol levels. In a study of rats with high cholesterol, LDL (bad) cholesterol was lowered in rats given wheatgrass juice by amounts comparable to those of the rats treated with the cholesterol-reducing drug, atorvastatin.⁴ 
The following brands utilize wheatgrass to enhance the benefits of some of their products!
Amazing Grass
Founded in 2002, Amazing Grass began by offering green drinks from a small farm in Kansas. The business has now evolved into a line of plant-based nutrition supplements that allow people to live their fullest lives by helping them increase their energy levels and improve their overall health.
NOW Foods
Since the 1940s, NOW Foods has grown into one of the most reputable brands in supplementation. NOW Foods is recognized by the Food and Drug Administration for following current Good Manufacturing Practices (cGMP). The brand offers products outside the realm of supplementation, including sports nutrition, natural beauty, organic food, and personal care products. 
Sources