Past Events in the Division of Musicology and Ethnomusicology
---
Reddit comes to UT Austin
An afternoon of activities with Sherwin Su, a senior manager for sales and partnerships at the social media platform Reddit. He has over a decade's worth of international experience in multimedia and tech, including work for/with Google, YouTube, AT&T, Verizon, Pinterest, GE, DraftKings, Bumble, and The Honest Company. Sherwin also leads the Reddit Asian Network Employee Resource Group.
Casual Chat over Lunch on Asian-American Representation in Social Media Companies
Oct 6, 12:00-1:00pm, Flawn Academic Center (2.236)
For undergrad and grad students interested in the intersections of diversity, social media, tech, and Asian American representation. Lunch provided. RSVP required; spots limited.
https://gradschool.utexas.edu/events/1034
Talk on Inclusive Practices in Social Media & Tech Industry
Oct 6, 3:30-5:00pm, Flawn Academic Center (2.236)
Sherwin Su will share experiences working in social media/tech and efforts to build more inclusive spaces within the industry. Open to all.
https://gradschool.utexas.edu/events/1035
Reception
Oct 6, 5:00-6:00pm, Gordon-White Building (2.206 Multipurpose Room)
After the talk, Sherwin is eager to meet and chat with students during a reception. Those who can't make it to the talk are welcome to follow and join in. Open to all, no registration needed.
These events are generously supported by the Butler School of Music, the Graduate School, the Division of Diversity and Community Engagement, and Texas Career Engagement.
For further information, contact: Dr. James Gabrillo <james.gabrillo@austin.utexas.edu>
---
AGEMS Fall 2020 Colloquium Series
Maureen Mahon: Remembering the Shirelles: Gender, Race, Genre, and the Formation of the Rock Canon
Thursday, October 15, 12:00pm CDT
---

Alisha Lola Jones: "I Am Delivert": The Pentecostal Altar Call and Vocalizing Black Men's Testimonies of Deliverance from Homosexuality
Tuesday, October 27, 12:30pm CDT
---
Kofi Agawu: Rethinking Ligeti's and Reich's African Affiliations
Tuesday, November 10, 12:00pm CST
---

Lauren Eldridge Stewart: Class in Session: Fashioning Social Hierarchies in Haitian Concert Music Series
Thursday, November 19, 4:00pm CST
---
A Conversation with Danielle Brown
Monday, November 30, 3:00pm CST
Residency – Melena Francis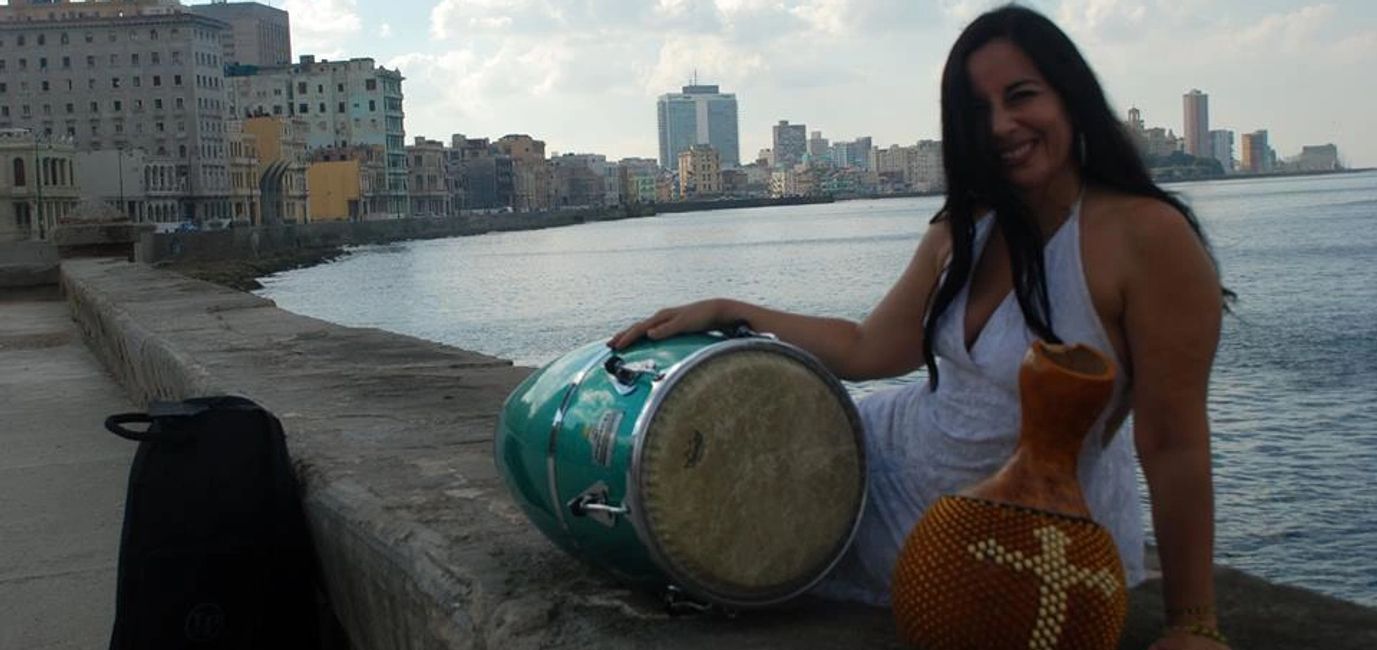 Melena, born in Havana, Cuba, is an accomplished percussionist and educator of Afro Cuban music. She studied ethnomusicology at UCLA, where she received her B.A. and M.A. degrees, graduating with honors. Her Afro-Cuban sound is a conversation of melodies that she plays with fierce passion. Melena is a multi-talented percussionist who plays congas, timbales, bata drums, and shekere. She is an artist who exemplifies the sound of legendary players from the past, while combining the modern sounds of today. Melena studied privately with the Conjunto Folklorico Nacional de Cuba as well as with the many gifted percussionists on the island such as: Miguel "Anga"Diaz, Yaroldy Abreu, Roberto Vizcaino Guillot, Cristobal Larrinanga, Mario Jauregui, Lazaro Ros, Regino Jimenez, and Daniel Herrera. 
Melena has toured, performed, and recorded with legendary artists such as: Barry White, Stevie Wonder, Macy Gray, Julio Iglesias, Giovanni Hidalgo, Chucho Valdes and Irakere, Francisco Aguabella, Bennie Maupin, Byron Miller, Will Calhoun, Ray De La Paz, Mario Ortiz, Jr., Chino Nuñez, Chayanne, Poncho Sanchez, Frankie Morales, Eva Ayllone, Peru Negro, Oscar Hernandez (Musical Director of Spanish Harlem Orchestra) and Afro Cuban All Stars. In Havana, Cuba she has been invited as a special guest to perform with Los Papines, Pablo Menendez and Mezcla, Raices Profundas, Canela, Leyendas.com and Cuba's national treasure the Septeto Nacional de Ignacio Piñeiro.
---
Monday, January 27 / 10 a.m. / MRH 2.608, Recital Studio
Melena will tentatively visit MUS 312C to perform and discuss her career, music, colonialism, and community.
Monday, January 27 / 1 p.m. / TBD
Melena will visit "Intro to Religion in Caribbean and Latin America".
Tuesday, January 28 / 3 p.m. / 6.252
A presentation and videotaping of traditional abakuá instrument patterns.
Wednesday, January 29 / 4 p.m. / 6.222
A masterclass for Butler School of Music percussionists.
Thursday, January 30 / 6:30 p.m. / George Washington Carver Museum
At the Crossroads: The Music and Philosophy of African Religions in Cuba, Trinidad, and Texas. A lecture by Dr. Brent Crosson followed by a performance by Melena Francis.
---