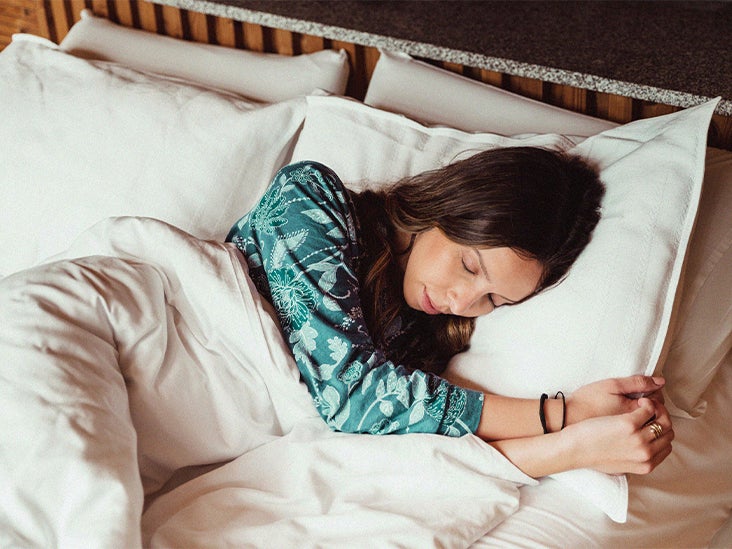 Image from healthline.com
Between a third to a half of Americans report sleep disturbance. Good sleep bolsters immune function and mental health, among other benefits. So, it is no wonder that people often reach for sleeping pills and other supplements. Before reaching for a pill, let's think twice about the potential benefits and potential harms of sleep medication and what you can watch out for. Some people feel that medications could cause unwanted side effects, or believe that artificially inducing a natural body process could be detrimental. 
First, we can address prescription medications. Most prescription medications are sedative hypnotics, helping you go to sleep or stay asleep. These include a class of drugs called benzodiazepines which are anti-anxiety medications like Ativan and Xanax. Doses can range from 0.5 mg to 100 mg 3-4 times a day, depending on the individual and the specific medication that you're taking. While they may be okay to use in the short term, they may be habit-forming and are associated with problems with memory and attention with prolonged use over time. 
Tolerance is a common problem with all prescription medications. After taking pills for a period of time, people need more than the usual dose to help them sleep (tolerance), which could lead to dependence (difficulty sleeping without the substance; symptoms of withdrawal without it). Some sleeping medications, benzodiazepines in particular, are also associated with misuse (non-therapeutic use) addiction (irrational and harmful behavior due to prioritizing the substance). 
Combining benzodiazepines and alcohol can cause a person to stop breathing and could result in death. Older people (>65 yrs) should steer clear from all sleep aids because sleep medication can stay longer in your system with age, and could  result in drowsiness and confusion which may contribute to falls and other injuries. Other general side effects include nausea, dizziness, and headaches.
Over-the-counter sleep aids are safe for occasional use.  If you find yourself considering them more than once in a while, It is best to consult a healthcare provider for specific advice. Sleep disturbance is associated with feelings of worry or despair.  Attention to your mental health may be in order.  
The best approach is to develop good sleep habits. Try sticking to a sleep schedule, limit caffeine intake close to bedtime, reduce stress by winding down the day with your favorite activity, and treating underlying physical or psychological conditions with your trusted provider. 
https://www.webmd.com/sleep-disorders/understanding-the-side-effects-of-sleeping-pills
https://doctors-hospital.net/blog/entry/4-reasons-to-be-cautious-about-melatonin
https://www.medicinenet.com/are_sleeping_pills_bad_for_you/article.htm